The Mail Moment
---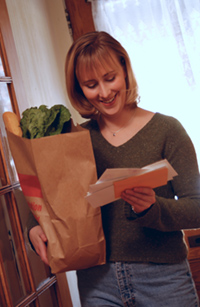 Remember letters?
Those handwritten things that people sent each other to keep in touch before everything became summarized in 140-character-long texts and tweets? Do you remember the excitement of getting one from a friend or loved one who you hadn't heard from in forever? The joy of getting the postcard Aunt Minne and Uncle George sent from Lake Tahoe? What about getting the Super-Secret Decoder Ring you had saved boxtops for months to order? That's the Mail Moment.
Opening the mailbox these days is far too fraught with an overwhelming sense of confusion. Be it stately-seeming envelopes from banks you've never head of offering credit cards you don't need to gaudy catalogs that mail-order place you ordered from years ago keeps sending, not to mention the bills, notices and statements, today's mailbox is not always a happy place.
Our goal at MMS is to deliver the Mail Moment again. Not just for you, our clients who rely on us to get your message into an increasingly difficult postal system, but for the people who trudge out to the mailbox after work only to find more catalogs, more ads, more bills and nothing of real value.
Our employees like to say that "junk mail" are dirty words in our office, and it's true. We invest a lot of our time, our efforts and our skill in every job we produce, and what we produce is anything but junk.
The Mail Moment is the apex of that time, that effort and that skill.
The Mail Moment is the culmination of experience, expertise and execution.
Give the people on your list a Mail Moment.
And a Super-Secret Decoder Ring. If you can swing it.