Every Door Direct Mailing

Grow your business with MMS and Every Door Direct Mail!

Looking for an inexpensive, easy way to:

• Build more traffic
• Find new customers
• Increase revenue

MMS and the USPS have the answer!
With Every Door Direct Mail™ you simply pick the streets, areas or entire ZIP codes you want to mail to, we print and mail for you!
Through this special promotion from the USPS, it's never been cheaper and easier to promote your business with direct mail!

• Color Mailers from .74¢ per piece (Including postage!)
• 3 Styles of mailers to choose from, XL Postcard, XL Foldover & XL Foldover w/ Coupons.
• You pick where to mail, we do the rest!
• No need to rent a mailing list.
• No paperwork!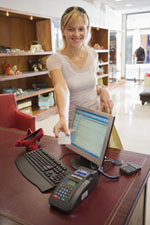 To help get you started, fill out the form below and we will send you an Every Door Direct Business Growth Kit including:

• Sample mailers.
• Mailing tips and ideas.
• What return on investment (ROI) you might expect with direct mail.
• An easy to use order form.

We'll even pay the postage on the return envelope - just drop it in the mail, no postage needed!
Because MMS is your local turnkey marketing services partner, we handle everything: the printing, paperwork and mailing for you.
Start now by downloading maps of the area around you and mail in the order form. As soon as we receive it, a project manager will contact you about your order and assist you in assembling your mailer.
Quick. Easy. Inexpensive. Effective. Advertise to every door in your neighborhood and watch your business grow with MMS and Every Door Direct Mail™!
ACT NOW and get your mailer designed FREE*! A $150 value!