Print on Demand
---
Print Only What You Need, When You Need it.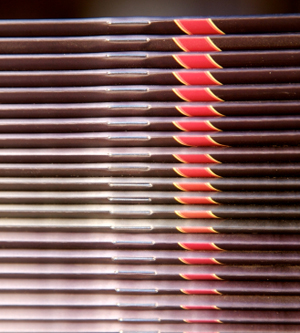 Do you have boxes of your yearly service guides going back to 1998 laying in the closet of your office that were ordered in bulk, and not completely used? Instruction sheets ordered by the thousands only to have a revision made two months later? Print On Demand can help eliminate those costs from your future projects by printing only what you need, when you need it, as you need it.
By setting up a Print On Demand service on our website, you only print what your current demand is, and it is delivered to you quickly, efficiently and correct, each time. We catalog and store a master copy of your job, along with the special details and notes that go with your job that await your call. Once the order is placed, the job is run and turned around to you as quickly as possible to ensure your needs are met.
Think this would be more expensive than printing in bulk and getting a volume discount? Think again. Add up how much those extra copies of your service guide from 1998 have cost you when they go to the recycling bin and you'll quickly start to see that while the per-piece price may be a bit higher, the long term savings, not to mention environmental impact, are far greater.